Splash Island
Welcome to the exhilarating world of Splash Island – a secure, dynamic water playground brimming with slides and interactive water features. Dominating the landscape, our island-themed, 3-storey structure is home to a giant tipping bucket unleashing a thunderous cascade of water
Splash Island showcases five fantastic waterslides – a family-friendly slide, two slides for Guests of 100cm or above, and two more for those standing 110cm or taller. These captivating attractions promise a day of endless entertainment for kids of all ages.
With plenty of complimentary deck chairs on offer, Splash Island is the perfect location to set up for an unforgettable day of family fun.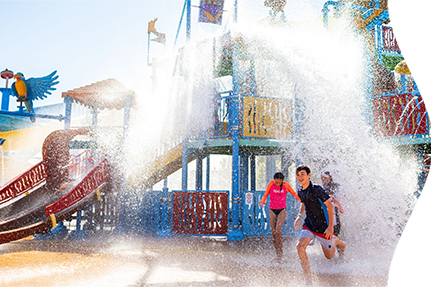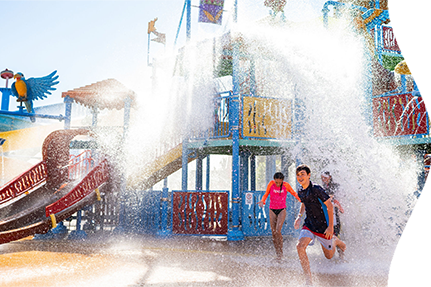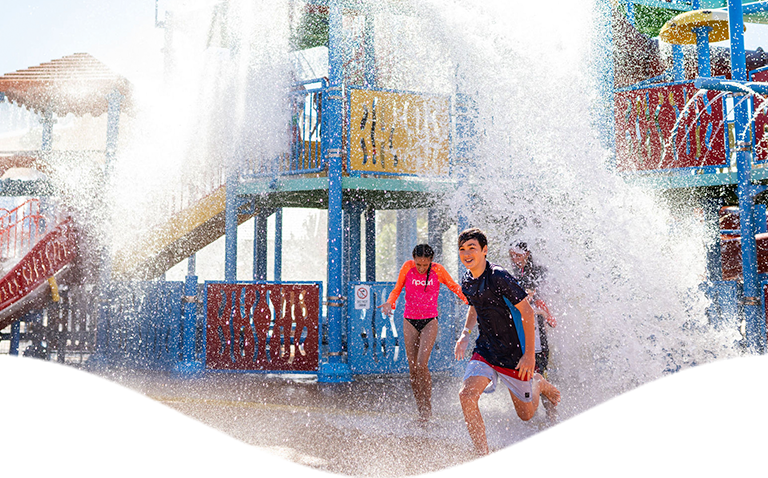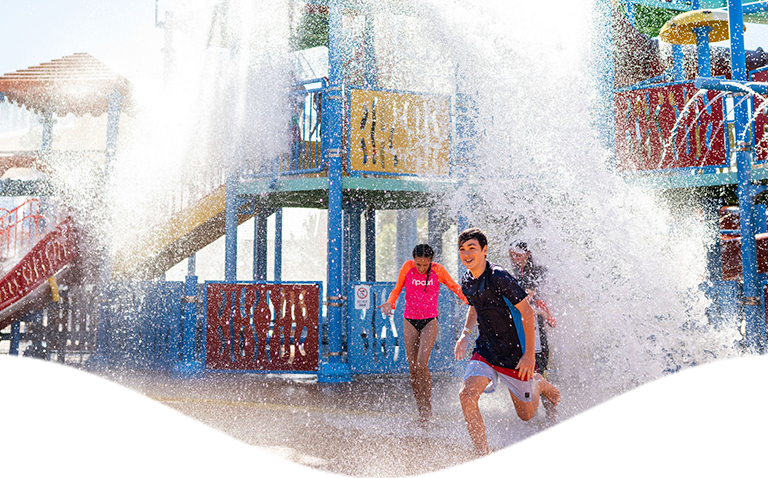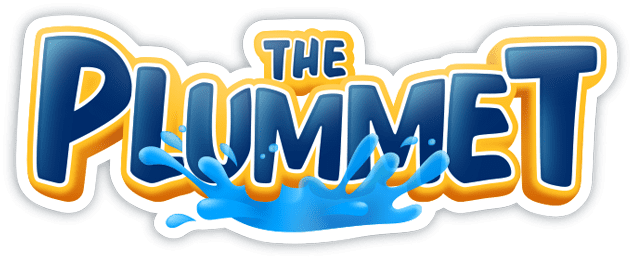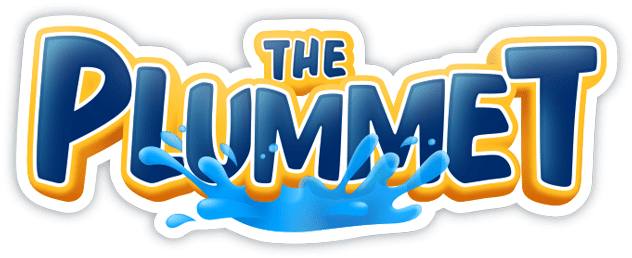 The Plummet
Standing over 10 meters high with a 7 metre drop, The Plummet, is the park's giant inflatable slide and it keeps the kids entertained for hours!
Please note, The Plummet is not open daily. It operates during peak periods only; session times are subject to change and are provided on request at arrival.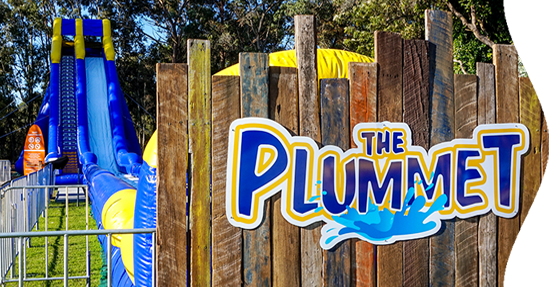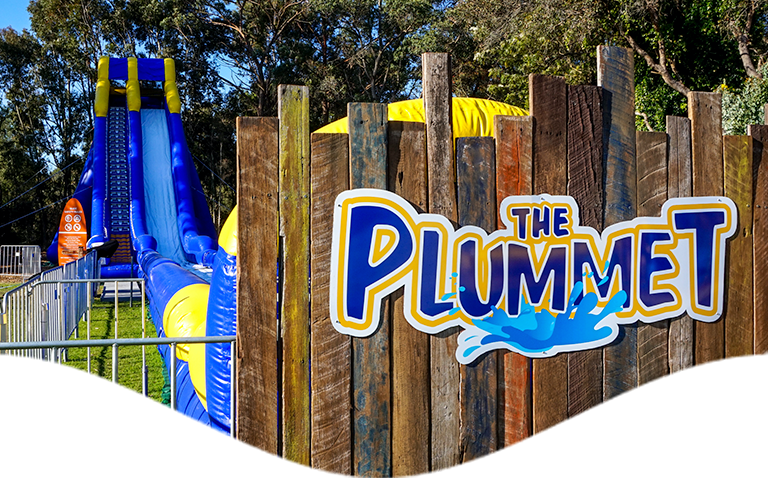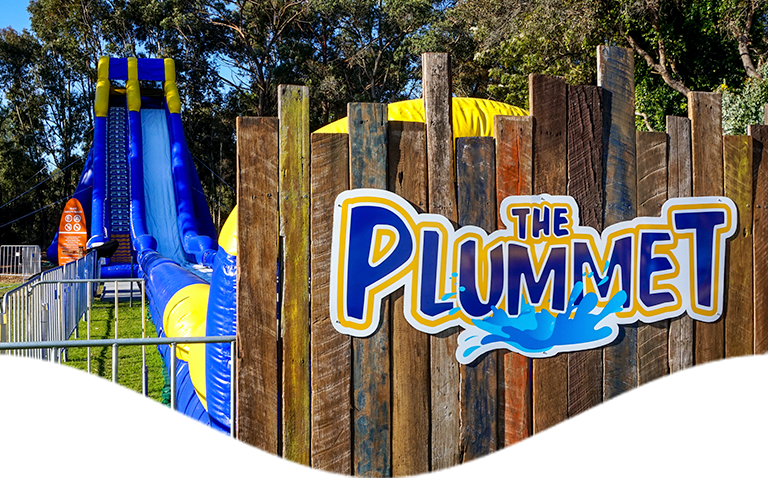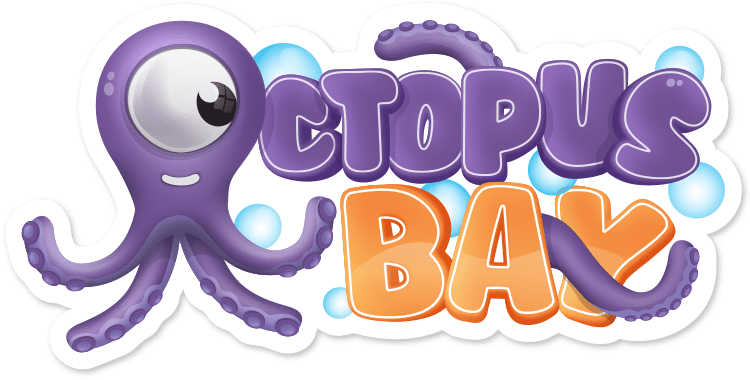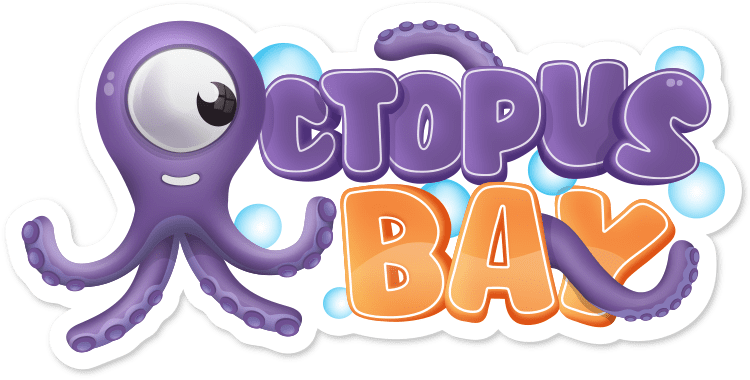 Octopus Bay
Lifeguard supervision and shallow water means peace of mind for mum and dad as toddlers explore the Octopus Bay kids splash zone. Open from the September school holidays to April each year.
Designed especially for toddlers and set in a shaded 35metre splash pool, Octopus Bay features kid-friendly water activities including a 3-slide giant octopus and a miniature tipping bucket. Children 10 years and under, along with parents will have access to the splash-pool.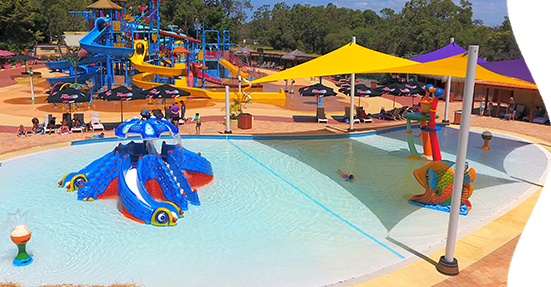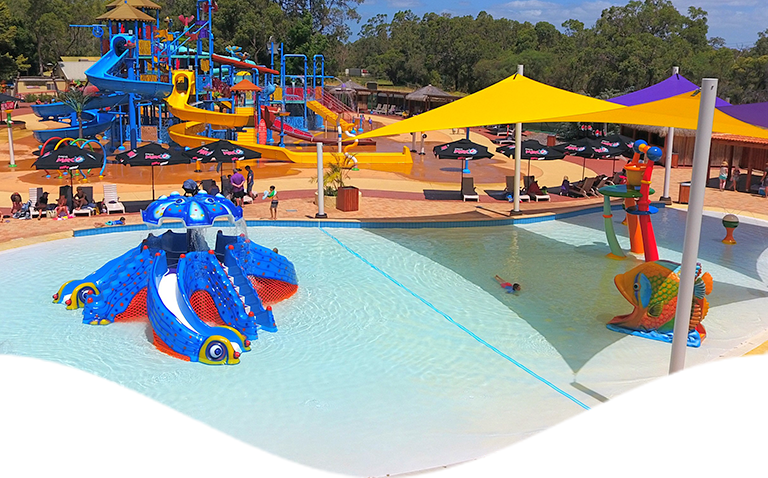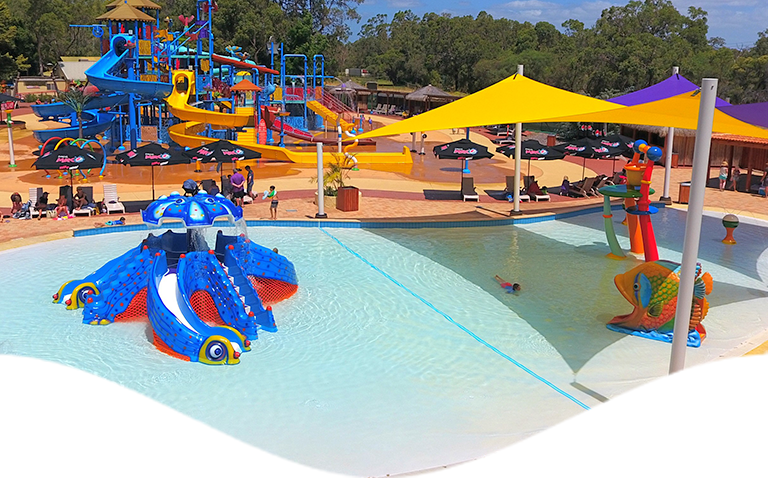 The Wall
How high will you make it up The Wall?!
Set to be a crowd favourite, The Wall is a mammoth quarter-pipe raft slide. It is the only one of its kind in Western Australia.
It features an almost free-fall drop, engineered to deprive you of your senses.
Natural light effects and the slide's gentle acceleration only add to the fear and anticipation as riders are thrust into blinding light and then plummet, before a near-vertical ascent to heart-pounding heights.
Look familiar? The Wall is based on all the best features of 'The Boomerang' – the No. 1 slide experience at Bali's Waterbom Park, which was recently voted the top waterpark in Asia. The Wall is a slight variation, with some improvements added.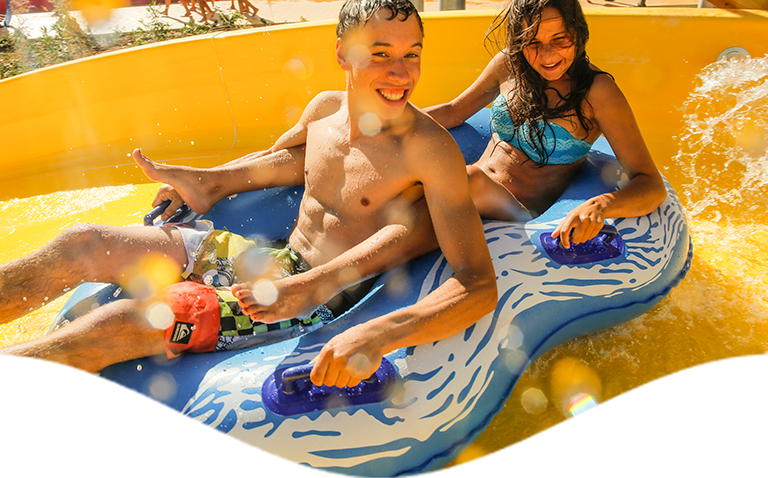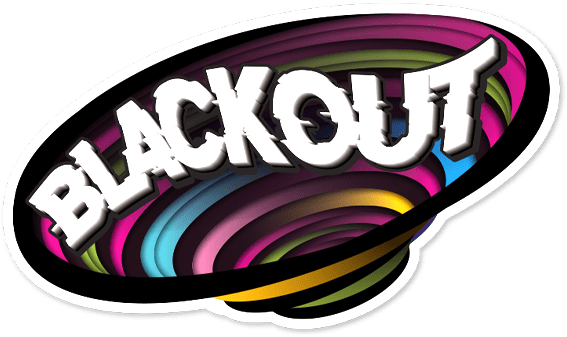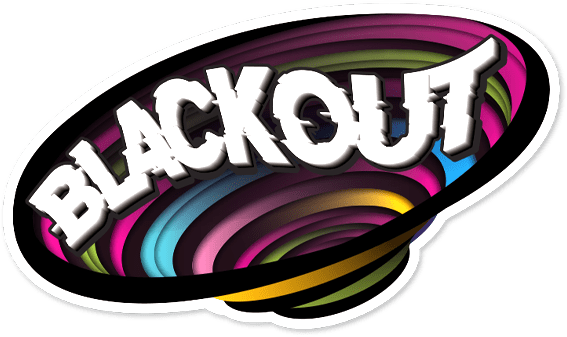 BLACKOUT
Woah… this slide is intense!
Thor's Bifrost bridge, Willy Wonka's boat ride, Dr Who's Tardis…. They don't compare to this 'black hole' slide experience.
The closest thing to intergalactic space travel in Perth, the Blackout slide features a sequence of pitch black and overwhelming natural light effects* that are mind blowing!
With twists, high-speed turns and disorientating colours, riders have a moment to greet daylight before gravity kicks in and they unknowingly experience an epic run-out with a huge splash too.
*Please check rules of use signage if you are photosentive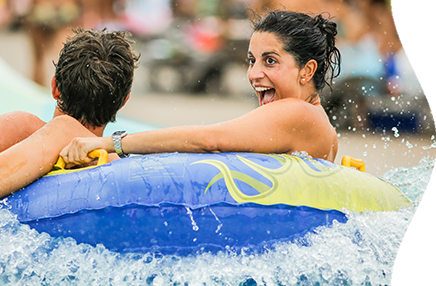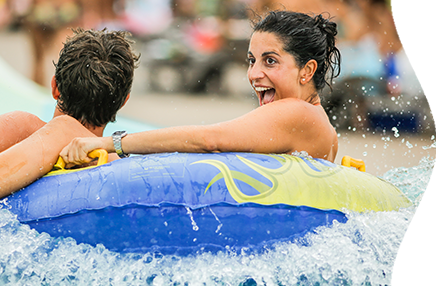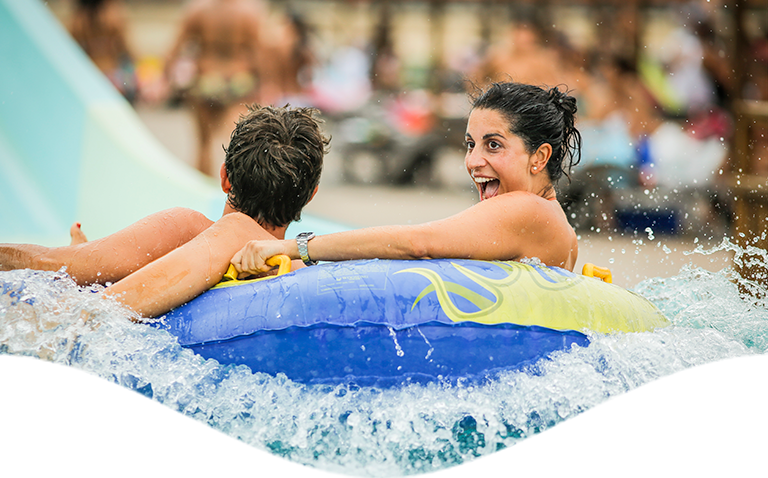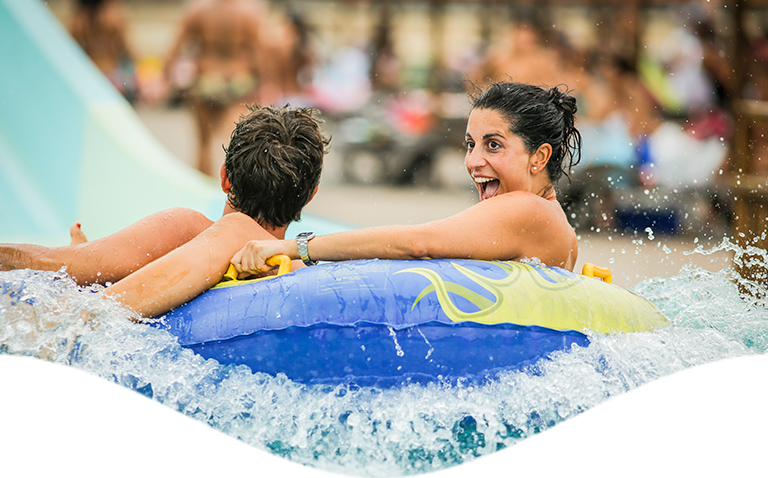 GOLD RUSH
This is the ultimate rush!
The lightning-fast, glistening Gold Rush is one of the most exhilarating slide paths in the world.
Hitting speeds of up to 60 kilometres per hour and with hysteric twists and turns, the Gold Rush is engineered for the sole pursuit of fun.
The slide is named in homage to WA's mining history and the inspirational prospectors seeking their fortune in the 1890s.
In translucent gold, this slide is visually stunning and sure to feature prominently in selfies. And the amazing rush will keep riders coming back for more.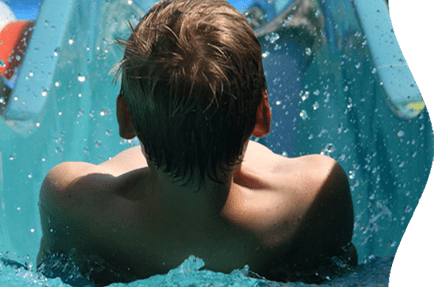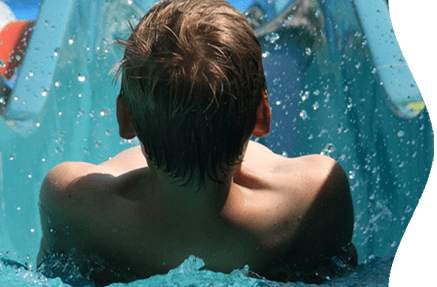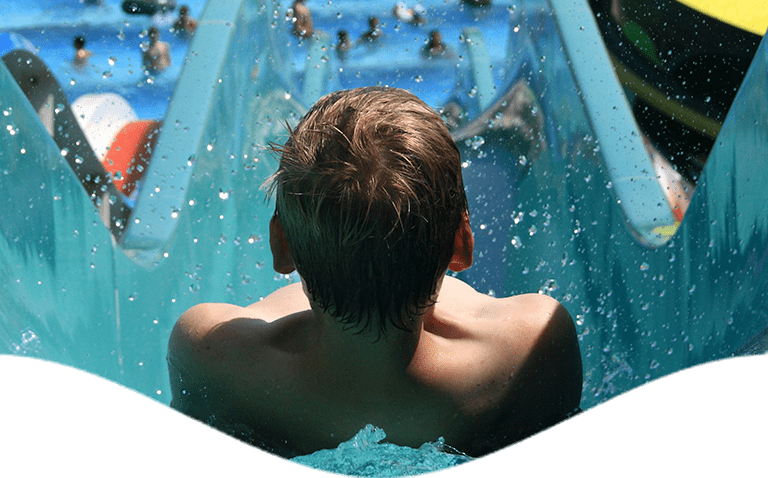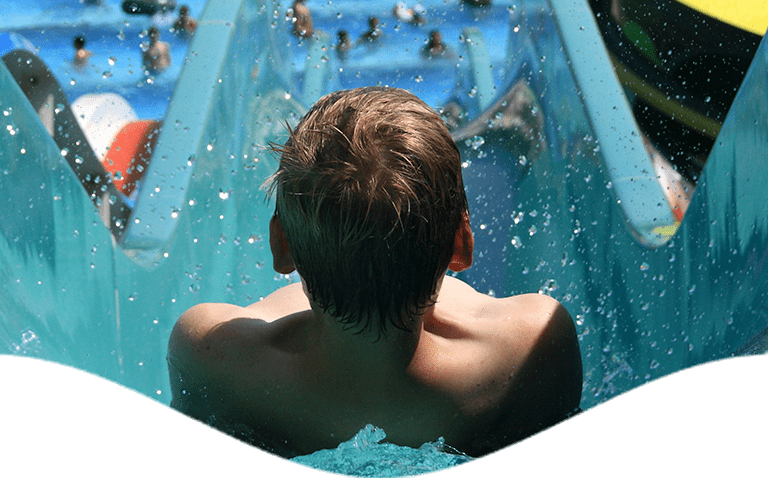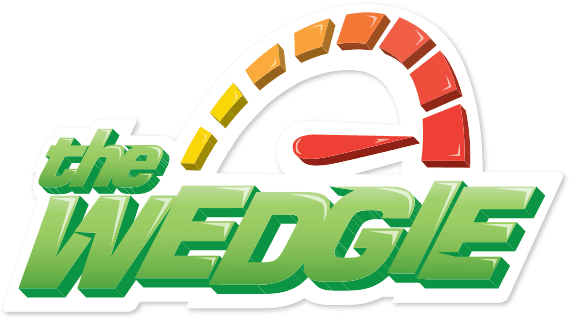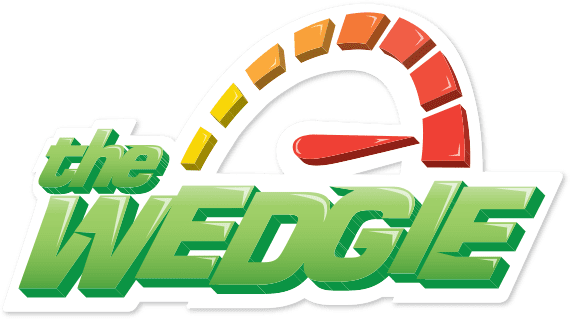 THE WEDGIE
The fastest body slide in WA.
This slide will test the nerves of even the most extreme thrill seekers.
Hold onto your swimmers and get ready to plunge to the ground at what feels like a near-vertical drop on WA's fastest body slide.
It's just you, 100 tonnes of water per hour and the sound of your heart beating in your ears. This breathtaking, gut-wrenching slide takes riders to a speed of up to 75 kilometres per hour, before they gently slow down, adjust their clothing and race off to go again!
The only way to get from the top to the bottom of the new waterslide tower faster than The Wedgie, is to bungee jump!